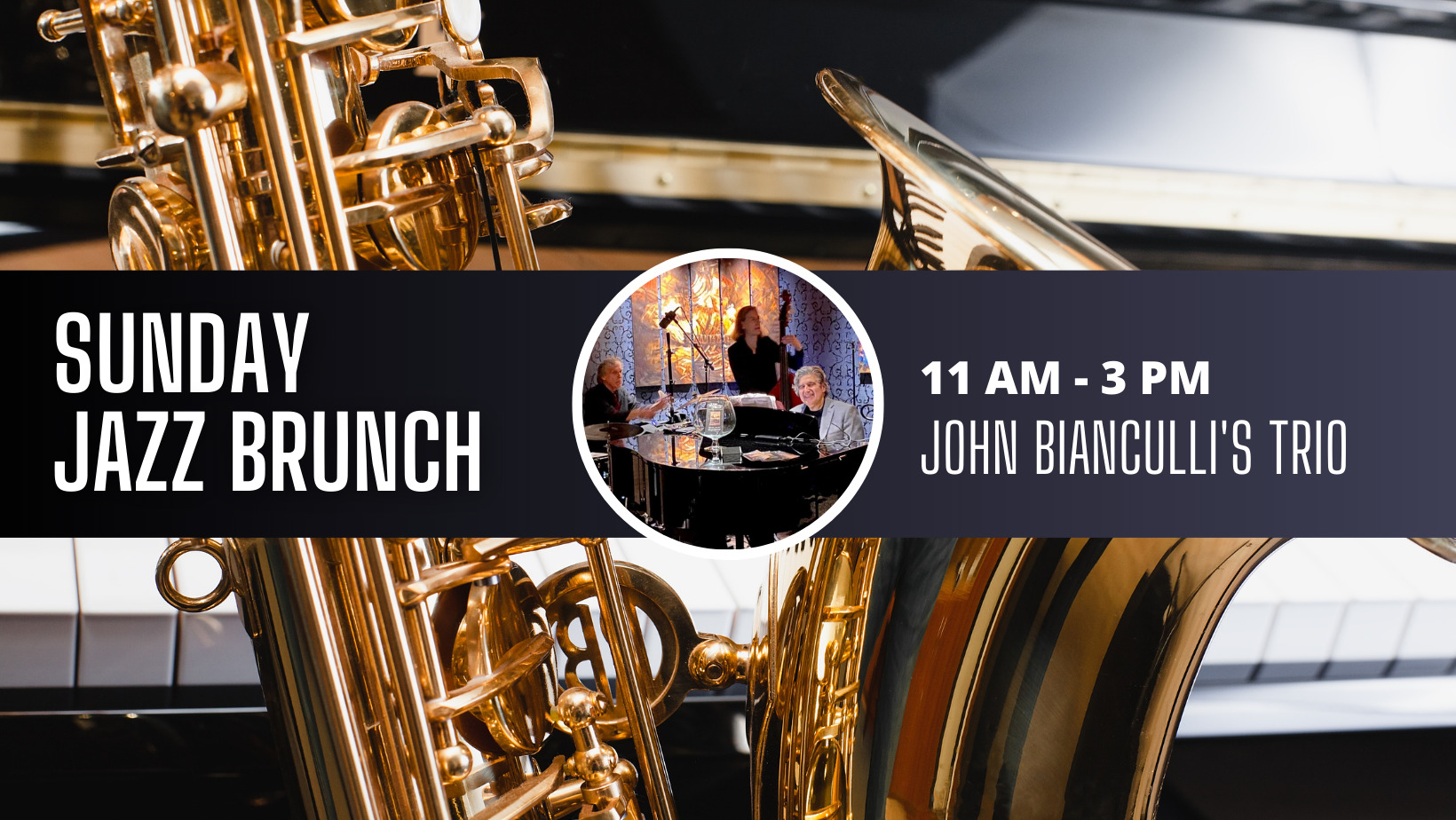 Enjoy live jazz music and brunch every Sunday at Americana Kitchen & Bar.
Each Sunday we feature a different jazz group during brunch for our guests to experience. This Sunday's group is: John Bianculli's Trio
John Bianculli's Trio with Daniel Mayer on bass and Tom Baker on drums will perform live at AKB for an entertaining Sunday Brunch experience.
John Bianculli is a lyrical and soulful pianist and composer. John's dynamic original music is a unique blend of jazz, Latin, Brazilian, rhythm and blues, and world music.